Rabbi Ovadia Yosef served as cantor for Sheikh Jarrah
It is not often that we hear the inside story of the Sheikh Jarrah properties from which Palestinian families are claiming they have been unfairly evicted. One home was owned by the Jewish Haddad family and has come into the ownership of Jonathan Yosef, grandson of the late Sephardi Chief Rabbi  Ovadia Yosef. Via Honestreporting: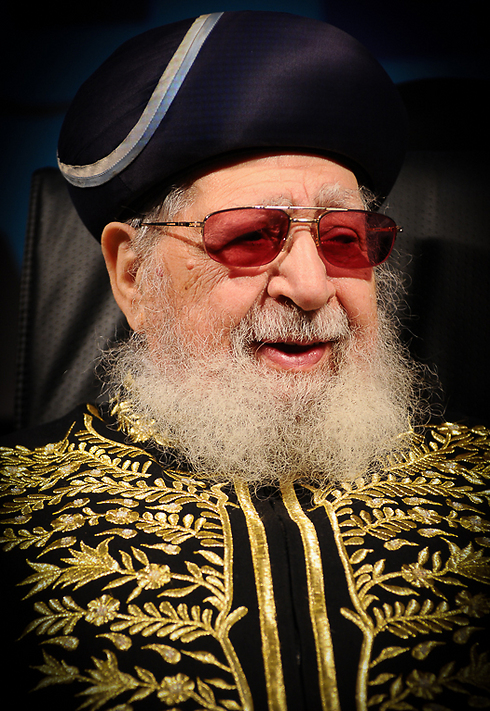 Some eight months after the Hamas terror group used an eviction battle in eastern Jerusalem
as a pretext
 to start an 11-day armed conflict with the Jewish state, another Palestinian family in the Sheikh Jarrah/Shimon HaTzadik neighborhood has 
received an eviction notice
.
Fatima Salem, 69, has been requested to leave by her home's new owner, Jerusalem city council member Yonatan Yosef. Initially scheduled for the end of December, Israel Police have now asked for a flexible eviction order for between late January and early February.
While Salem maintains that she has lived in the two-story home her entire life, the property was until recently owned by the Haddad family, who were expelled from Shimon HaTzadik when Jordan occupied Jerusalem in 1948. After Israel gained control over the holy city in the 1967 Six-Day War, the Haddads, a Jewish family, reclaimed ownership.
According to their lawyer, following a 1980s legal fight, the Salem family paid rent to the Haddads through the Jerusalem district court. However, when Yonatan Yosef bought the house from the family, he successfully won a new eviction order from Israel's civil enforcement agency.
Yosef's grandfather, Rabbi Ovadia Yosef — who between 1973 and 1983 was Israel's Sephardic chief rabbi — in the 1930s served as a cantor for Sheikh Jarrah's Jewish community. "This place rightfully belongs to Jews, and I'm acting according to the law," said Yosef, who previously lived in a different house in the neighborhood and acted as the community's unofficial spokesperson.
Jordanian document proves Jewish ownership