Pakistani Jew can't prove Jewishness
Until Zuriel Ben Israel surfaced, it was thought that Pakistan had only one self-identifying Jew – Fishel Benkhald. A 'practising'Jew, Ben Israel wants to make aliyah to Israel, but does not have the necessary documentation to prove his Jewishness. Ynet News has this interesting, but bizarre story (with thanks: Andrew):
There are almost no
Jews left in Pakistan. In 2014, the media reported that there were seven
Jews left in Pakistan, but they hide their identities for fear of their
neighbors and the authorities. Ben-Israel, 57, married with six
children, describes himself as an ardent Zionist, who maintains a full
Jewish life thereby endangering his life and the lives of his family.
His children serve in senior positions in the education system in the
country, and all of them are college graduates.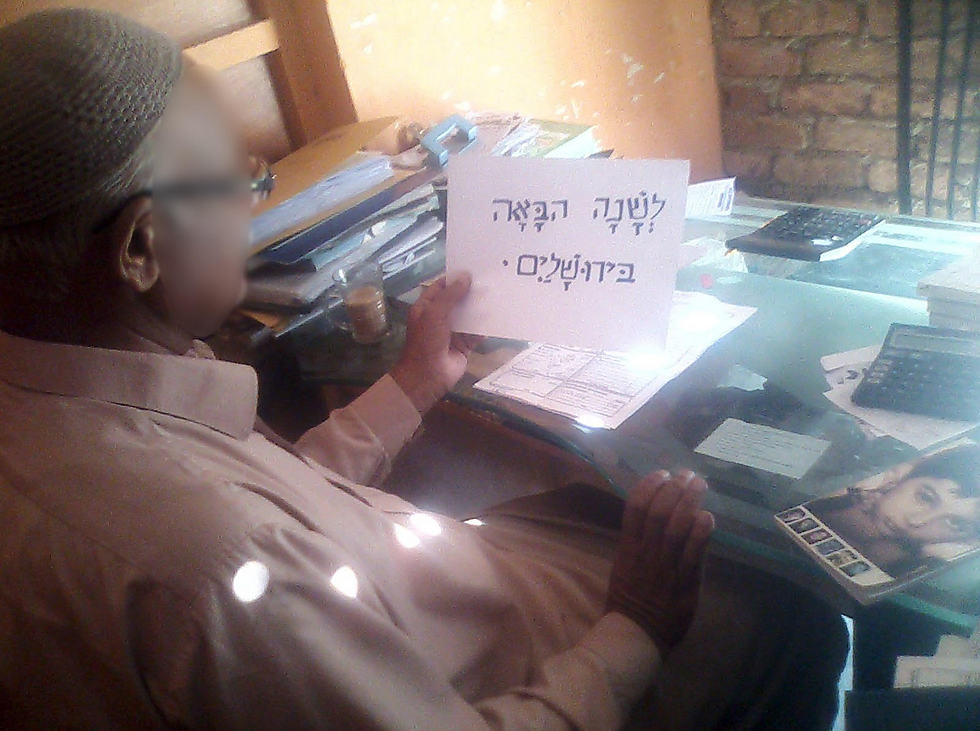 Ben-Israel holding a sign that says 'Next Year in Jerusalem'
Over the years, many Jews kept their religion in Pakistan a
secret, fearing for their lives, however, the knowledge of their Jewish
identity has been passed down from generation to generation.
"I know that we are descendants of the Jewish people, but I have
no official documents that could prove my family's history," he says.
But paradoxically, in order to make aliyah to Israel, he is required
to prove that he is Jewish. "I started thinking what I had to do to
convert, but all of my friends are Muslims. Pakistan has no rabbi, a
Jewish community, or a synagogue – and therefore I can't perform the
official steps required for conversion."
One of the conditions for the conventional conversion process, or
alternatively, to be recognized under the Jewish Law of Return – is
belonging to a Jewish community. Over the past five years, Ben-Israel
has been studying Hebrew, the Bible, kashrut laws and whatever else is
required, and says he is ready to convert even though his Judaism has
been passed down to him throughout the generations.
"I'm living a Jewish lifestyle, and I make it a point to celebrate
the holidays with my family," he says, "but every day that passes I am
aware that this is not an easy process."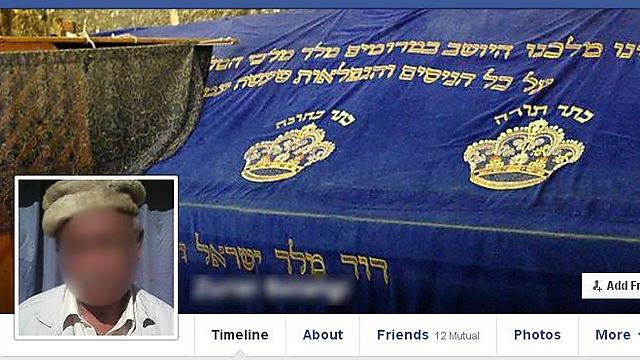 Ben-Israel's Facebook page
"I live in a society in which the very desire to be connected to the
Jewish people could put me in danger, and the fact that I don't show up
at the mosque for prayers, and I'm not marrying off my grown up
daughters raises suspicions among my neighbors. So why am I doing this?
Because I have an inner voice that is guiding me to the truth. Pakistan
is not a simple country, journalist Daniel Pearl was murdered here
because he was Jewish. But I'm willing to take those risks, because I
love my people and God."
In pictures he sent me, Ben-Israel and his family are seen
celebrating Hanukkah and Israel's Independence Day, as well as meetings
with other people who see themselves as descendants of the Jewish
people. They avoid meeting out in the open to escape their neighbors'
watchful eye.