Enter Gideon Levy,' expert' on Jews in Muslim lands
Norway will host a
conference during the week ahead on Jews under Islamic rule. Hold on to your hats, the main guest from Israel will be far-leftist anti-Zionist Gideon Levy – who knows a lot about the subject – not. Ben Dror Yemini in Y-Net News:
A read
through the lecture program reveals that the central line of the
conference will be that the Jews lived wonderful lives under Muslim
rule, until the Zionists came along, snatched them from their Muslim
health resort, and enslaved them in Israel. I may be selling some of the
participants short; perhaps someone there will have something of value
to say. It's been known to happen on occasion – even in the academe.

The
thing is, the main guest from Israel, the great expert on the history of
the Jews under Muslim rule, who is also a great expert on the situation
of the Arab Jews under the rule of the Zionists, who is also the great
expert on the situation of the Muslims under Jewish rule, is – hold on
to your hats – Gideon Levy.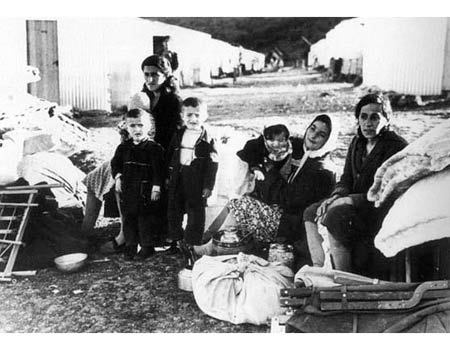 Iraqi Jews make way to Israel
For the most part, Jews lived under Muslim rule as subjects of
inferior status. Now and then there were periods, during a part of the
Golden Age for example, in which Jews were generally accepted in society
and Jewish religious, cultural, and economic life flourished.
When the Christians expelled the Jews from Spain, the Ottoman
sultan was the one who invited them to settle in his empire. The
colonial era saw another period of flourishing Jewish life under Muslim
rule. These periods, however, were the exception.
Some academics have managed to turn the tables. They glorify the
periods of coexistence. They hide the pogroms, the decrees, the abuse
and the oppression. And they certainly hide the Jewish Nakba.
The Jews didn't suffer from abuse and oppression because of Zionism.
To the contrary. They became Zionists because of the abuse and
oppression. But manipulating the facts will triumph once again – under
the patronage of Gideon Levy and so-called academic freedom.