Tunis chief rabbi's son among dead hostages
Update: Tunisian TV has broadcast an interview with the father of Yoav Hattab and his cousin.

Yoav Hattab, 21, the son of the Chief Rabbi of Tunis*, is among the four hostages shot dead in the islamist attack on the Hyper Cacher supermarket in eastern Paris. It is likely that the other victims were also of North African origin. Y-Net News reports:
The four victims of the terror attack on a kosher supermarket
in eastern Paris on Friday were named Saturday by CRIF, an umbrella group of French Jewish communities.
The victims, all Jews, were identified as Yoav Hattab, 21, the son of
the Chief Rabbi of Tunis, Philippe Braham, in his 40s, Yohan Cohen, 22
and Francois-Michel Saada, in his 60s. One of them – reportedly Yohan
Cohen – tried to snatch one of the attackers weapons away and was shot
in the head.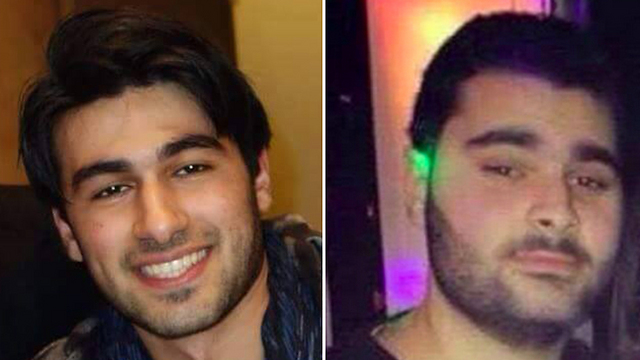 Yoav Hattab, 21, and Yohan Cohen, 22.
"These French citizens were struck down in a cold-blooded manner and
mercilessly because they were Jews," read the CRIF statement.
The possibility of bringing the four victims to Israel for a state funeral is being examined.
More from Y-Net about the victims
Yoav Hattab's father is Betto Hattab, the rabbi of La Grande Synagogue in Tunis