After Paris: 'Je suis juif tunisien'
Jews were deliberately targeted in the Paris atrocities: curiously, they were mostly of Tunisian extraction. Yet Tunisia seems safer for Jews than France nowadays*. Lyn Julius blogs in the Times of Israel:
Elsa Cayat, singled out for murder at the Charlie Hebdo offices for being Jewish. It has come to light that she received death threats before the attack
In the aftermath of the Paris atrocities last week, some are complaining that the media have not made enough of the fact that Jews were specifically targeted by the Islamist terrorists. The attack on the Hyper Cacher kosher supermaket was not a fluke, it was deliberate.
Jew-hatred
is a central, but underplayed plank of Islamist ideology. If no Jews
have died in Syria and Iraq in the region under Islamic State control,
it is because there are no Jews left to murder in those areas. They have
all already been ethnically cleansed.
One interesting aspect of last week's dreadful
atrocities in Paris – but again not highlighted by the media – is that
Tunisian Jews figure disproportionately among the victims.
Disproportionate because the French Jewish community, although composed
mostly of Jews from North Africa, also hails from Algeria and Morocco.
Johan Cohen, 22, had a Tunisian mother. His grandmother was the celebrated Tunisian-Jewish singer Doukha, who died in December.
Francois-Michel Saada, 64, was born in Tunis.
So too was Yoav Hattab, 21, whose family still
lives in Tunisia, where just over 1,000 Jews remain out of an original
community of 100, 000.
It is not clear which country Philippe
Braham's family was from: but this fourth hostage, in his 40s, was also
from North Africa.
At the Charlie Hebdo offices, two
Jews died, both of Tunisian extraction: Georges Wolinski, 80, was born
in Tunis of a Polish-Jewish father and Sephardi mother. Georges
Wolinski's father sought a haven from Nazi Europe, only to be murdered
by one of his employees in a Muslim land. Elsa Cayat's father was from
Sfax in Tunisia.
Elsa Cayat, a psychiatrist who wrote a twice-monthly column for Charlie Hebdo,
was almost certainly singled out because she was Jewish. Why? Because
another journalist, Sigolene Vinson, was spared 'because she was a
woman'. (…)
But Elsa Cayat was not spared.
All this is heavy with irony. These are Jews whose families left Tunisia largely because Jews
were being pushed to the margins of society and because the authorities
could not or would not protect them against spasmodic violence.
All these Tunisian Jews had sought refuge in
France. Now France cannot ensure a secure future for them or their
children. Seventy-five percent of France's Jews are reportedly seeking
to leave.
Yet Yoav Hattab had told his father Benjamin, the rabbi of the great synagogue in Tunis, that merely to walk around wearing a kippa in Paris was dangerous. His father never imagined, he said on French TV, that his son would be less safe in Paris than he was in Tunisia*.
*Update: the Hattab family had already lost one family member to terrorism.
Y-Net Newsreports:
" Hattab's aunt, who he
had never met, was killed when she was 14-years-old during an attack on a
synagogue on the island of Djerba in Tunisia. On October 8th 1985, a
local police officer opened fire during Simchat Torah prayers at the
synagogue, killing three people – one of them Yehudit Bucharis.
Yehudit's mother, and Yoav's grandmother, now lives in the city of
Ofakim in southern Israel.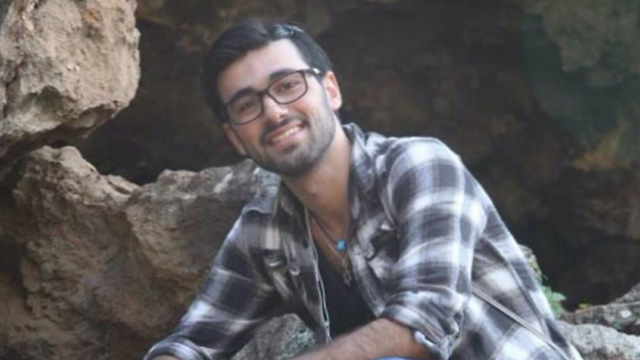 Hattab was killed while trying to take weapon from terrorist.
"The synagogue attack in 1985 came about a week after Israel had
bombed the PLO headquarters in Tunisia as part of Operation Wooden Leg.
The bombing led the Jewish community of Tunisia to fear they would
suffer retribution attacks. After a quiet yet tense week – which
included insults and isolated incidents of stone throwing at Jewish
stores – the shooting attack occurred at the Tunisian synagogue."