'Tunisia went downhill since the Jews left'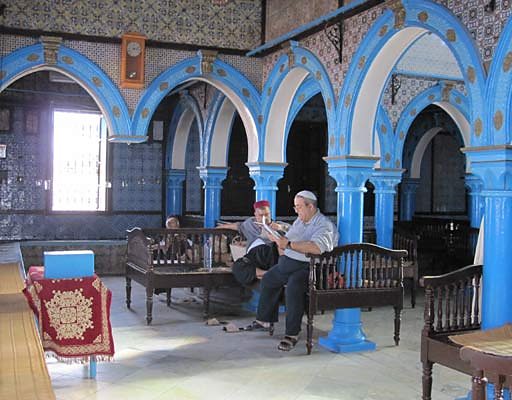 The Griba synagogue on the island of Djerba, setting for the annual Lag Ba'Omer Hillula
If you want to know about Jewish refugees, ask an Israeli taxi driver.
Shimon Bokhobsa left Tunis in 1961 with a suitcase and very little cash. The family did not have any property to leave behind, as they lived in a rental apartment in the city.
The Bokhobzas came first to an Israeli ma'abara (transit camp) in Kiryat Shemona, before spending several years in another.
He had been back to Tunisia since and had even been on the Hillula (pilgrimage) to Djerba. The immigration officer at the airport said: 'welcome, monsieur Bokhobsa !", recognising his Tunisian- Jewish name. His group from Israel spent 10 days in the country touring with an escort.
Shimon was disappointed at the dirt and decay. The country had gone downhill since the departure of the Jews: "The Jews were the businessmen, the traders. They maintained and improved everything." The Tunisians he met felt nostalgia for the era when the Jews lived among them.
However, he was confident that Tunisia would not succumb to islamification under the Muslim Brotherhood. The Tunisians had always been secular and open to western influence.
Antisemitism in France was a different matter. Shimon's family had all migrated to Israel, but Tunisian Jews were now moving to Israel from France.