Boteach: let's revert to an age of Muslim tolerance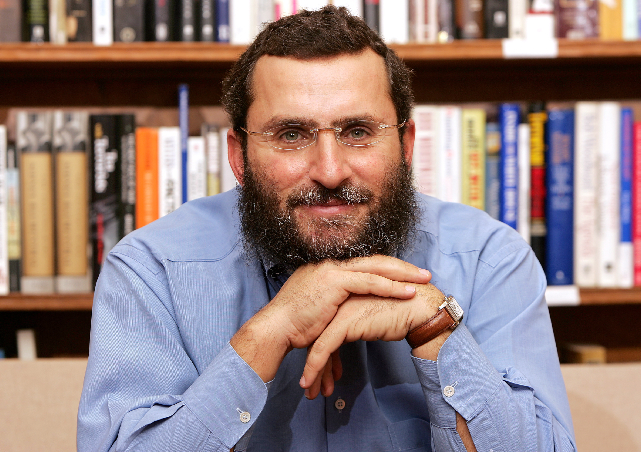 Rabbi Shmuley Boteach…Islam can experience another Golden Age
Departing BBC head Mark Thompson has confessed that he would never allow criticism of Islam the way he allows it of Christianity. Yet Islam was not always as intimidating as it seems today, writes Rabbi Shmuley Boteach in the Jewish Journal, pointing to examples of tolerance through the ages. But as the author Eli Amir once put it, 'tolerance is a form of discrimination'. To live under a benevolent ruler is still to live under sufferance.
"The idea that one of the world's foremost news organizations would capitulate to fear and intimidation is deeply disturbing, and not principally for Westerners but for Muslims. The more the West shows an unwillingness to bow in the face of fright and panic, the more our oppressed Muslim brothers and sisters who live in various totalitarian regimes will feel they have committed partners in confronting tyrants like Basher Assad of Syria, and the more Islam will be purged of a militaristic strain that is a betrayal of its core values.
"Those who argue that Islam is an inherently violent faith, or anti-Jewish, deliberately deny history as when Sultan Saladin took back Jerusalem in 1187 and allowed all Christians to ransom their lives and the penniless to go free. The Christians had expected the same harsh treatment that they had meted out in conquering Jerusalem in 1099, when all Muslims and Jews were massacred. Saladin was also generous in his treatment of the Jewish community in his realm. In 1190, he called on Jews to settle once again within the walls of Jerusalem, since they had been banned from the city during the Crusader occupation. Maimonides, one of Judaism's greatest thinkers, was court physician to Saladin.
"To assail Islam as inherently anti-modern is likewise to ignore how already in the ninth century Muslim rulers were prioritizing general education when few others were. Al-Mamun, Caliph of the Abbasid dynasty, established state-funded academies that translated Greek and other works of antiquity, thereby predating European universities by some three centuries. The Abbasid Muslim Empire brought about agricultural innovations in the 8th century that would not be seen in the West until late in the twelfth century. Al-Razi of Baghdad wrote numerous medical books in the tenth century which included groundbreaking health treatments which the West would not match for another six hundred years. In the sixteenth century Muslim Sultan Akbar of India was renowned for cross-cultural political appointments and enacting laws that embraced religious tolerance and protection of women and children. He was also one of the first commanders to insist on humane treatment of captured enemy troops.
"Islam today can experience the same kind of enlightened golden age it has in the past if it, along with the West, stands up to the murderers and bullies who betray a great world religion by daring to speak wickedly in its name."