Will Jews be able to visit post-Gaddafi Libya?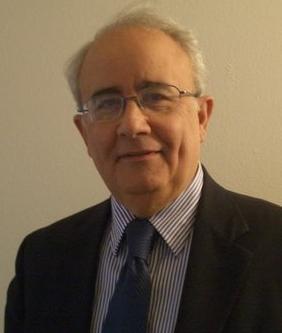 Maurice Roumani, Libyan-born historian
The attitude of Libya's new government towards Libyan Jewry will depend on its composition, argues Benghazi-born historian Maurice Roumani in this interview with Manfred Gerstenfeld in Arutz Sheva. If Libya addresses the compensation issue, Libyan Jews may go back and visit:
"Libyan Jews almost unanimously greeted the fall of Muammar Qaddafi believing that he deserved his fate. Qaddafi was notorious for being anti-Israeli.
With regard to Libyan Jews in Italy, he played games of being close at times, while distant on other occasions. On his last visit to Rome in 2010, Qaddafi was only willing to meet the Jews during the Sabbath. He was well aware that such a meeting would be humiliating, as the Jews would have to desecrate their holy day. Only a few women met with him. They were later condemned by most of the community.
"Qaddafi had promised compensation for the huge collective and private property which the Jews left behind when forced to flee Libya. He never delivered however. Qaddafi also invited Jews to return to Libya, which they regarded as a ploy. All they wanted was to recover their possessions, or to renew business ties with Libya."
Professor Maurice Roumani, a world expert on Libyan Jewry, taught politics and the Middle East at Ben-Gurion University in Beer Sheva and is the founding director of the J. R. Elyachar Center for Sephardi Studies there. The latest of his many books is The Jews of Libya: Coexistence, Persecution, Resettlement (2008).
He observes: "The great majority of Libyan Jews now lives in Israel. They regarded Qaddafi's fall as an even more positive event than Libyan Jews elsewhere – mainly in Italy, the United States and the United Kingdom. Qaddafi had repeatedly invited his former countrymen in Israel to come back to Libya thus allowing the Palestinians to regain Palestine. Qaddafi was also a terrorism supporter.
"The general consensus among Libyan Jews toward the present rulers, the Transitional National Council (TNC), is one of skepticism and ambivalence. No one knows where developments of the 'Arab Spring' including those in Libya will lead. North African Islamic political culture is different from that of the Middle East. In the past, Libya was characterized by a strong nationalism and moderate Islamism. That is, however, no guarantee for the future.
"Through overseas representatives, the World Organization of Libyan Jews in Or Yehuda, Israel has had some contact with the TNC.
"Presently, the country is only at the beginning of putting its house in order. There is tribal rivalry, many militias retain their weapons, no national army exists and there is thus no law and order. Furthermore, there are no political parties and no civil society. It will take a long time before a Libyan constitution can be formulated and promulgated. Hopefully that would give minorities a respectful status in the country.
"The attitude of the future Libyan government toward Libyan Jews abroad will largely depend on its composition. It is far too early to assess what the role of the Islamists will be, or that of the revolutionary elite. Libya as a Muslim country, cannot ignore the geopolitical situation in the Middle East including the Palestinian issue.
"Psychologist David Gerbi is the one Libyan Jew who has tried to play an active role in this situation. He was born in Libya in 1955 and became a refugee after the 1967 war. He was then airlifted to Italy like many other Jews. The Libyan Jewish community, which goes back 2,500 years, ceased to exist when Gerbi brought his aunt, Libya's last Jew, to Rome in 2003. For many years he has been in favor of building bridges with the Arabs. Gerbi visited the country again in 2007 and in 2011, he went there trying to give humanitarian help to victims of the revolution in hospitals.