Why did Jews leave Algeria?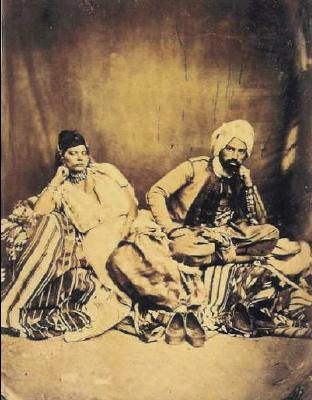 Next year, Algeria will be marking its 50th year since independence. On the Zlabia discussion forum on Jews of Algeria, the commenters have been discussing what made 160,000 Jews leave Algeria en masse in 1962. The country has almost no Jews left.
OUARGLA comments:
"Why did we leave Algeria? Simply because life was unbearable. Our Arab neighbours were harrassing our daughters, in the cinema or in the street, at the Barbes metro station. Is it a crime to wear a Star of David? No Jew would have thought of leaving his homeland if they had left him in peace.
"Before the Algerian troubles, I would go and buy bread for the sabbath at a bakery next door to an Islamic religious school. The little Muslims would run after us shouting Ihudi shahedd (death to the Jews). Before they set out for school mothers would warn their children against traffic accidents – and Arabs.
"Today's Algeria is not ready to 'take back' its Jews."
Another commenter, simotlemcen, tells OUARGLA:
"Are you sure it was not because you were expelled? Jews were in Algeria for milennia and you talk as if you were colonialists and pieds-noirs when you were practically the indigenous people of Algeria after the Berbers. The Jewish presence does not go back to 1830 (when Algeria became a French colony – ed) – far from it. During the milennia that they lived in Algeria do you think they waited until 1962 and left of their own free will. Stop rewriting history through 'pride' – the Jews were expelled against their will, that's all."
My comment: OUARGLA did not exactly say the Jews left of their own free will, but harrassment was a contributory factor in their exodus. The Jews were indeed expelled, but as they all held French citizenship as a result of the Decret Cremieux – a status forced upon them in 1871 – they became identified with the pieds-noirs ( descendants of French colonials in Algeria).